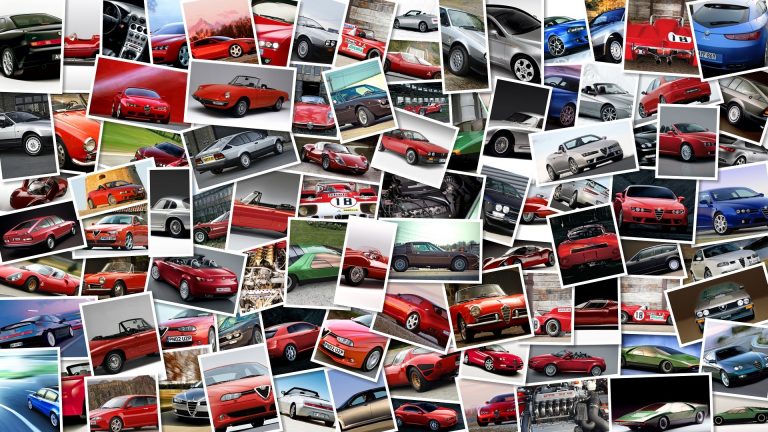 It was Ducati's Xerox rider Michel Fabrizio who dominated the first day of FP1 and QP1 at the Autodromo Nazionale di Monza for the fith round of WSBK championship.
Rider Quotes:Michel Fabrizio – Ducati Xerox 1st 1:45:447"Fastest in both the free practice and first qualifying, yes I'd say it's all going well so far.
This weekend will be hard and Nori and Spies are on the pace but I'd really love to score my first win here at Monza and think that I can do a good job this weekend.
In these last two weeks I have really thought hard about what's needed and what's needed is a win, to relieve some pressure, to boost by confidence and help take me to that next level.
I'm looking forward to tomorrow's sessions.
"Tom Sykes – Yamaha World Superbike Team 2nd, 1:45:758"A fairly decent day to day to be honest, we came here with a big change from the test we had here which has taken a fair bit of balancing but I think we've done it.
Overall I'm very happy with my race tyres, we're doing consistent fast laps over race distance so I'm confident in the team's ability and tomorrow I think we'll come out even stronger.
I'm going to have a good sleep tonight and come back tomorrow with a fresh head and be even better!" Noriyuki Haga – Ducati Xerox 3rd 1:4:790"It's gone very well today yes.
Unfortunately the track conditions are not as good as they were during testing here a couple of weeks ago but finally we got under the 1m45 barrier and feeling has improved throughout the day even if I hope to find more improvements tomorrow by changing a few things.
We're still not sure about the tyres but it will be interesting to see how we go tomorrow morning.
So far, so good I think.
"Jonathan Rea – Hannspree Ten Kate Honda 4th 1:45:919"We really tried to concentrate on race set-up this afternoon, using old tyres.
We got pretty close to where we want to be and then just popped in a new tyre near the end of the session.
I've got to say thanks to Ben Spies who saw that I was on a quick lap and made a big effort to keep out of the way! The next lap was going to be quicker, I think, but I came across a slower rider going into Ascari.
I had to scrub some speed off pretty quickly and ended up running over the gravel.
We've still got a bit of work to do but I rode in a good group in the middle of the session there and the pace was OK.
I think we'll want to change a couple of things with the chassis but we're in a good place.
"Max Neukirchner -Team Suzuki Alstare Brux 5th, 1:45.
962"I think many people forget that our bike is a completely new bike this year, but every time we go out, we improve it a little.
The track grip level seemed better when we tested then today, but that also might be because there was a lot of rain here on Wednesday.
At the moment we're not so far away from a good set-up, though of course we are always looking for the best.
Today I could not get on the gas exiting the turns as fast as I wanted to, so we will try and improve that tomorrow.
Here, it's important to be on the first two rows of the grid and that is what I will be chasing in qualifying and Superpole.
"Yukio Kagayama -Team Suzuki Astare Brux 6th 1:45.
985"My race weekend Fridays are usually not so bad, but what is important is what happens on Saturdays and Sundays! I began today with the set-up we found when we tested here a month ago and it was not so bad, except that today I had more problems with rear grip.
Also, we need to improve the braking to make sure that I can brake hard and then get on the gas quickly.
Monza is a fast track and I like this kind of a circuit, so I will be going very hard for good results on Sunday.
"Ben Spies – Yamaha World Superbike Team 7th, 1:46:013"It was a really good session for us.
We pretty much found our race tyres , we only ran one set for the whole session and put in some really good lap times.
We weren't really worried about fast lap times today, we just wanted to get consistent laps so we should be good for Sunday.
It's an 18 lap race and our fastest lap today was the 22nd one so it's looking good.
The bike's working really well so we'll step it up tomorrow and see what happens.
" Max Biaggi – Aprilia Racing 8th 1:46:054"It was the first time that we've raced here and we only had two rounds to get used to things, while our adversaries, in addition to having data from past years available to them, also performed some test runs two weeks ago.
So, I can say that we had some good trials, but the effort of what we've done will only be confirmed at tomorrow's Superpole; it will only be then that we'll know our true value.
I'm pretty satisfied with the work we've done, but we still have a lot to improve.
" Carlos Checa – Hannspree Ten Kate Honda 9th 1:46:140"Yes, the feeling is OK at the moment but I am losing some time in turn two and coming out of the Parabolica.
It's quite difficult to get enough grip while still on the side of the tyre and opening the throttle.
We are also losing a little in the first sector compared to our rivals but, overall, it's not so bad.
It's not a difficult circuit to understand but, unlike a lot of teams, we arrived here without testing.
We need to find a few tenths and then we'll be there.
"Shane Byrne -Team Sterilgarda BRC Racing 10th 1:46:164"We've done a great job today.
I pushed a little bit more and fortunately didn't have any problems throughout the entire day.
However, I do have a slight issue when I enter the fastest corner and there is a gap between my time and the fastest time of the day.
Nonetheless, I'm confident for tomorrow and I'll do my best to get a good starting position, possibly in the first rows".
Ryuichi Kiyonari – Ten Kate Honda 11th 1:46:171I'm losing a bit of time in the middle section of the lap – from the second chicane round to Ascari.
But the problem is me; when I'm riding on my own, I'm braking too late into the corners and maybe a little too confident in the front! When I'm with other riders, it's not a problem, so I just need to work on that tomorrow.
Everywhere else I'm OK and I'm very happy with the bike.
I haven't tried a long run yet, either, so we'll do that tomorrow as well"Leon Haslam – Stiggy Honda 12th 1:46:208" We made some progress today.
We have been persevering with a different front end this weekend and did some back-to-back testing, which has put us in a good direction.
We should be able to improve in the next session, although we are not a million miles away.
I am running good lap times, and managed to set my fastest time in the tenth lap I did on my race tyre.
I am pretty happy with the progression we have been able to make so far.
There's a few areas we want to improve on, we want to work on the suspension a bit more, but other then that I am comfortably looking forward to tomorrow's qualifying.
"Ruben Xaus – BMW Motorrad 14th, 1:46:545"I have raced here many times and on many different bikes and I can tell you that this track has secrets.
It is a track where you have to be good on the brakes and the bike has to be stable on braking as well.
If you have that, then you can get a good drive exiting the turns and that can means you can make good lap times.
At the moment, we haven't got the bike working the best way and so to finish just a second slower then the fastest rider is pretty good I think.
"Troy Corser – BMW Motorrad 15th, 1:46:565"Maybe we got a little confused today because we started with the same set-up we found when we here a month or so ago, and the bike felt completely different.
We made some fairly big changes to the bike from the first to the second sessions today, but the bike felt the same.
For me, the track feels as if it has more grip then when we tested here.
After qualifying, I sat with the team and we analysed all the data and I feel sure we know what we have to do for tomorrow and that we will definitely improve.
"Jake Zemke – Stiggy Honda 22nd 1:47:751" I am satisfied with today's progress.
We could have been better, but I am starting to feel comfortable on the bike and understand it, which is the main thing at the moment.
We are working in that direction, and definitely got better in the last laps.
I was actually a little upset with myself as I thought we had to qualify for Superpole today, but fortunately, we have another chance tomorrow.
There's definitely more in store, so the lap times will have to come down tomorrow, and I will hopefully be able to qualify for a competitive position on the grid"Shinya Nakano – Aprilia Racing 25th 1:48:284"These were two rounds that we want to forget about.
I wasn't able to do anything and I made a lot of errors, including the final fall.
I hope it's only a question of having an off day.
Tomorrrow I have to change my register, both for my team and for Aprilia, since we're on home turf.
"QP 1 Times:1.
Michel FABRIZIO (Ducati 1098 F09), 1:45.
4472.
Tom SYKES (Yamaha YZF-R1), 1:45.
7583.
Noriyuki HAGA (Ducati 1098 F09), 1:45.
7904.
Jonathan REA (Honda CBR1000RR), 1:45.
9195.
Max NEUKIRCHNER (Suzuki GSX-R1000 K9), 1:45.
9626.
Yukio KAGAYAMA (Suzuki GSX-R1000 K9), 1:45.
9857.
Ben SPIES (Yamaha YZF-R1), 1:46.
0138.
Max BIAGGI (Aprilia RSV4 Factory), 1:46.
0549.
Carlos CHECA (Honda CBR1000RR), 1:46.
14010.
Shane BYRNE (Ducati 1098R), 1:46.
16411.
Ryuichi KIYONARI (Honda CBR1000RR), 1:46.
17112.
Leon HASLAM (Honda CBR1000RR), 1:46.
20813.
Jakub SMRZ (Ducati 1098R), 1:46.
36314.
Ruben XAUS (BMW S1000 RR), 1:46.
54515.
Troy CORSER (BMW S1000 RR), 1:46.
56516.
Luca SCASSA (Kawasaki ZX-10R), 1:46.
56617.
Karl MUGGERIDGE (Suzuki GSX-R1000 K9), 1:46.
69018.
Regis LACONI (Ducati 1098R), 1:47.
07819.
Matteo BAIOCCO (Kawasaki ZX-10R), 1:47.
22020.
Makoto TAMADA (Kawasaki ZX-10R), 1:47.
31721.
Tommy HILL (Honda CBR1000RR), 1:47.
36222.
Jake ZEMKE (Honda CBR1000RR), 1:47.
75123.
Broc PARKES (Kawasaki ZX-10R), 1:47.
95524.
David SALOM (Kawasaki ZX-10R), 1:47.
96325.
Shinya NAKANO (Aprilia RSV4 Factory), 1:48.
284, crash26.
Brendan ROBERTS (Ducati 1098R), 1:48.
66727.
David CHECA (Yamaha YZF-R1), 1:48.
92028.
Vittorio IANNUZZO (Honda CBR1000RR), 1:48.
98129.
Roland RESCH (Suzuki GSX-R1000 K9), 1:49.
119