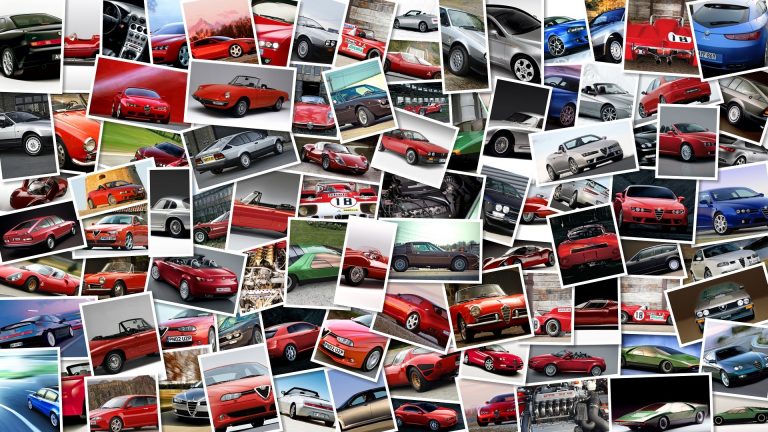 Ben Spies during the third stint of the WSBK Superpole stole the first postion from Michel Fabrizio with an amazing 1:44:073 and shattering the lap record held by Troy Bayliss and getting his fifth consecutive superpole at the Temple of Speed, Monza.
Second place on the grid went to Michel Fabrizio who lapped at 1:44:2 less than two tenths off Spies super lap and an excellent Ryiuchi Kiyonari who'll start third on the grid and the first Honda rider.
Fourth, Max Neurkirchner on his Alstare Suzuki.
On the second row will start in fifth place Noriyuki Haga Brit rider Jonathan Rea, sixth and the Roman Emperor, Max Biaggi managed 7th place and set the all-time fastest ever speed recorded in Superbike at 325.
8 km/h and crashed out during the second stint and had a long jog to get back to his garage.
The Texan is now on his way to take Doug Polen's 1991 record of six straight superpoles and is only one superpole away from Davide Tardozzi's (Ducati Xerox team manager) 1988 rookie superpole record and also John Kocinski 1996 superpole record.
Ben Spies -1st"We've tried to sneak in under the radar this weekend.
We were working quietly yesterday perfecting our race set up and I guess we sort of snuck up on some people today.
In the practice session before Superpole the bike felt great and I knew we were going to be right there.
I didn't even use a qualifier until the final session and even then I went out and set my best time on the first flying lap.
We had another qualifier ready to go if we needed it.
I'd rate this as my best qualifying session of the year so far.
It was great to get this pole for the entire team since this our home base.
I would gladly trade a couple of these Superpoles for a few more wins, but overall I'm happy with how things are going.
The bike will be really good in the race, so it will be a dog fight.
I won't say we have everybody covered, but I have to say this is the most confident I've felt going into a race.
I know it's going to be a challenge, but we put a lot into being ready for Sunday.
Hopefully everything will come together Sunday as we planned.
"Michel Fabrizio – 2nd"It's a pity that I was unable to take the pole because we've been up there in every session until now and making the Superpole was the final step.
I hoped to be the fastest but once again Spies made a great lap.
Anyway we know that we have the race pace and I hope to be up there fighting together with Spies for the win tomorrow.
The important thing is to start from the front row; last year I was down on the fourth row and it was so hard to make up the positions to eventually finish fourth and fifth, so being already up front tomorrow obviously gives me a strong advantage this time around.
" Riyuchi Kiyonari -3rd"I am so happy to be on the front row here after some real problems in qualifying so far this season.
Last year I nearly had my first Superbike win in race two, but maybe it's possible this year because my bike is very fast.
We have worked very hard to improve my feeling with the bike and to find a good setting and I am pleased that we got there today.
We still have some things to try to improve the bike a little bit but the team has worked very hard for me, so thanks to them.
I know it is important to have good starts here and I am in the best position for this.
It is my first time on the front row this year and I want to make the most of it with two podium finishes tomorrow.
"Max Neukirchner -4th"It's my first time on the front row and I'm happy for myself and the whole team.
We improved the bike from yesterday by making some changes to the suspension and electronics and I think we have a good package and one that can give us a podium.
Tomorrow we'll make a few adjustments in the warm-up and see if we can make the bike better, but I think we'll be OK.
It will be important to get good starts tomorrow because the last thing I want is to get held up behind a group of riders going into the first chicane.
But I hope I will not be in that situation and will do my best to make sure I get good starts.
"Noriyuki Haga – 5th"We have a great package and tomorrow, even if it's going to be tough with five or six strong contenders, I intend to concentrate on taking the win.
Today's Superpole? Well I'm not so worried about not being on the front row to be honest.
There are tracks, like Valencia, where it's more important to start up front but Monza isn't one of those tracks and the person who starts from first can easily be down in fifth by the end of the first lap.
I'm feeling confident ahead of tomorrow's races.
" Jonathan Rea – 6th"We were definitely aiming for a front row start because that's where we've been for most of the weekend, so I'm a little disappointed to have missed out on that.
But the race pace we've shown is pretty good and top six is not really too bad.
I had to do it all on my spare bike when the number one machine developed a problem right at the start of free practice, just before Superpole, so the guys didn't get a chance to fix it.
Of course a good start is paramount here, but I think we can get a plan together tonight and, if that plan works, there's no reason why I can't be right up there tomorrow.
I'll try to be aggressive for the first couple of laps to make sure that the fast guys don't get away.
After that, we'll see what happens.
"Yukio Kagayama – 8th£We improved the feel of the brakes and today I was able to overtake some riders on the brakes, whereas I could not do this yesterday.
My only problem today was I felt that my bike did not have enough rear grip in the high speed turns, so we will try something in the warm-up tomorrow to see if we can improve the grip there.
I like Monza circuit and I will be hoping to get on the podium tomorrow.
"Carlos Checa – 9th"Well, as you can see, I missed Superpole 3 by maybe one tenth but, really, ninth is not such a bad place to start here – maybe better than eighth or seventh because you are on the outside.
We struggled a little to find a perfect setting but qualifying is not especially easy here.
I need two good starts tomorrow because our race pace is pretty good but it's a very particular circuit, Monza.
I hope I have the same feeling with the bike tomorrow because overall it's pretty good and my strategy is to be in the leading group from the start because the tyres are working quite well over longer distance.
Then I hope to still be in that group near the end.
"Tom Sykes – 10th"Qualifying was a fairly steady session, we tried a couple more things to cross some boxes, so it was constructive.
We got some more information out of it which helped towards the Superpole.
We did the first Superpole heat ok, the aim of the game was to get into the top sixteen and we did that.
I was fairly confident for the second one, I knew I was on a good lap and everything felt really nice and smooth but coming into the last corner, Kiyonari was in front of me.
He was going pretty slowly and then sat up and we nearly came together.
I lost half a second there and didn't have time to get back and change tyres for another go.
I'm very disappointed as I feel that our race pace for tomorrow is quite strong and we are having to start from row three.
Hopefully we can get a good clean start and get through the first chicane and try and go with the leading bunch as I know we can stay with them.
"Troy Corser – 11th"I'm happy because it is our best result so far this year, but I'm not happy because of what happened at the end of Superpole Q2.
I feel sure I was on course for qualifying for Q1 and was up on my lap time when I saw yellow flags and oil flags being waved up at the Parabolica.
So, I had to ease off the gas a bit and was a bit surprised, to say the least, when I saw some marshals on the kerb stones.
Obviously I wasn't able to go as fast as I wanted and the time I lost meant that I didn't get into Q1.
That was a shame, but we're all a bit happy because the third row is our best performance in Superpole this year so far and that shows that we are improving.
We are still working on quite a few things at the moment and one of them is to improve the consistency of the braking feel.
Also this track is a bit bumpy in places and our bike is skipping about a bit, so we'll make a few adjustments in the warm-up tomorrow and see if can make the bike a bit better.
Third row is our best so far and I've already showed what I can do from even further back, so I am hoping to get two good starts and fight with the front group.
"Shane Byrne -15th "I don't know what happened but the bike had a problem.
I'm really sorry because I know I could've improved my time and fight for the top eight spots in the third session of the Superpole.
Unfortunately, we keep having incidents during practice and this prevents us from tackling the race from a better starting position".
Leon Haslam -17th"I am obviously disappointed.
I messed up on my first lap and then I didn't have time to come in for another tyre, and the tyre I was running on was finished.
I was 0.
6s quicker in the session before on an old race tyre, so I felt confident I could run a good lap again.
I am really disappointed, but that's the way this new Superpole qualifying works.
We'll have to make a good start in the race tomorrow and try to make up for the ground lost ".
Jake Zemke – 25th "It was not the best day for us here.
We were making improvements yesterday, but today we were not able to capitalise on those improvements.
We tried to go on in the same direction we were headed yesterday, bit it seemed that it didn't help the bike get quicker around the track.
I will have to start over tomorrow morning and throw a new set of plans at the bike, and make it go around the corners a little better for me.
I am really struggling getting the bike to go around the corner.
It is definitely hurting us right now.
I knew it would be difficult coming in here this weekend as we are in at the deep end, but at the same time we should definitely be a lot further up then we are now.
" WSBK Superpole Results and Starting Grid1 19 Spies B.
(USA) Yamaha YZF R1 1′44.
0732 84 Fabrizio M.
(ITA) Ducati 1098R 1′44.
2703 9 Kiyonari R.
(JPN) Honda CBR1000RR 1′44.
6424 76 Neukirchner M.
(GER) Suzuki GSX-R 1000 K9 1′44.
9005 41 Haga N.
(JPN) Ducati 1098R 1′45.
0966 65 Rea J.
(GBR) Honda CBR1000RR 1′45.
1707 3 Biaggi M.
(ITA) Aprilia RSV4 Factory 1′45.
6058 71 Kagayama Y.
(JPN) Suzuki GSX-R 1000 K9 1′45.
8619 7 Checa C.
(ESP) Honda CBR1000RR 1′45.
16610 66 Sykes T.
(GBR) Yamaha YZF R1 1′45.
38311 11 Corser T.
(AUS) BMW S1000 RR 1′45.
54312 55 Laconi R.
(FRA) Ducati 1098R 1′45.
66313 23 Parkes B.
(AUS) Kawasaki ZX 10R 1′46.
36814 111 Xaus R.
(ESP) BMW S1000 RR 1′46.
57115 67 Byrne S.
(GBR) Ducati 1098R 1′46.
59316 56 Nakano S.
(JPN) Aprilia RSV4 Factory 1′46.
92817 91 Haslam L.
(GBR) Honda CBR1000RR 1′46.
25018 99 Scassa L.
(ITA) Kawasaki ZX 10R 1′46.
37219 31 Muggeridge K.
(AUS) Suzuki GSX-R 1000 K9 1′46.
40720 96 Smrz J.
(CZE) Ducati 1098R 1′46.
52221 33 Hill T.
(GBR) Honda CBR1000RR 1′47.
03222 24 Roberts B.
(AUS) Ducati 1098R 1′47.
13023 100 Tamada M.
(JPN) Kawasaki ZX 10R 1′47.
22024 15 Baiocco M.
(ITA) Kawasaki ZX 10R 1′47.
22025 98 Zemke J.
(USA) Honda CBR1000RR 1′47.
75126 94 Checa D.
(ESP) Yamaha YZF R1 1′47.
86827 25 Salom D.
(ESP) Kawasaki ZX 10R 1′47.
96328 77 Iannuzzo V.
(ITA) Honda CBR1000RR 1′48.
06329 88 Resch R.
(AUT) Suzuki GSX-R 1000 K9 1′48.
810