Prime Minister has to cope with many issues: the spread of a new Covid variant, Collins' resignation and the inequality of vaccination rates between richer and poorer countries.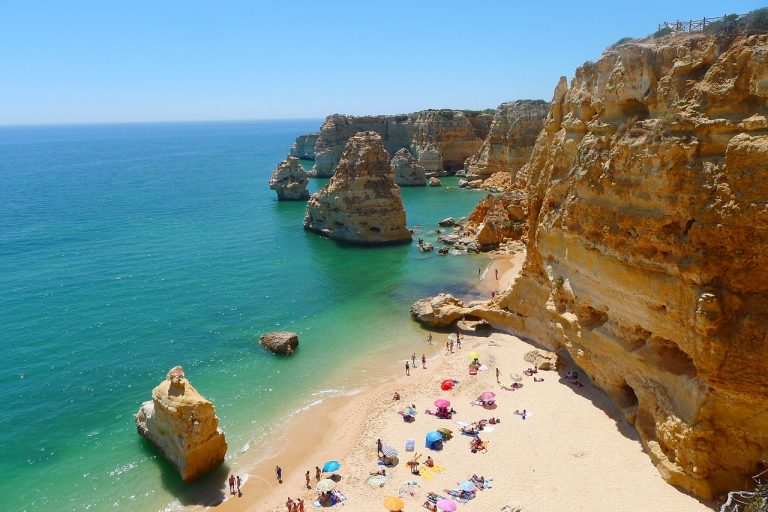 Portugal could be left out of the green list due to fears of a new Coronavirus variant. The growth of the new so-called Nepal variant could indeed make changes in the current classifications of foreign countries.
Nepal variant could get Portugal excluded from UK's green list
Portugal could lose its coveted green list status and, therefore, a lot of British tourists. The popular holiday destination has enjoyed all the privileges that being in the green list implies. According to the traffic light system, people traveling back in the UK from green countries – like Portugal – have to take a test on their arrival, but don't have to quarantine unless they have tested positive. In other worlds, countries in the green list automatically become preferred destinations.
However, the recent discovery of a new variant could change a lot. Scientist have already warned ministers about the Nepal variant, which has apparently spread to Europe. Therefore, in order to avoid the spread of this new variant in the UK, the Government make adjustments to the current lists.
The news comes as the Prime Minister Boris Johnson is hosting UK's Covid recovery briefing. Activists are, in fact, urging G7 leaders intervene to reduce the vaccine rate gap between richer and poorer nations.
In the meantime, Johnson will have to face another problem. The education recovery commissioner, Sir Kevan Collins, has resigned in protest over the Government's education policy. The Government offered a catch-up fund of £1.4 billion to help British school system to recover from Covid. But according to Collins and many school leaders, the figure is too low and proves the Government's undervaluation of the importance of education.