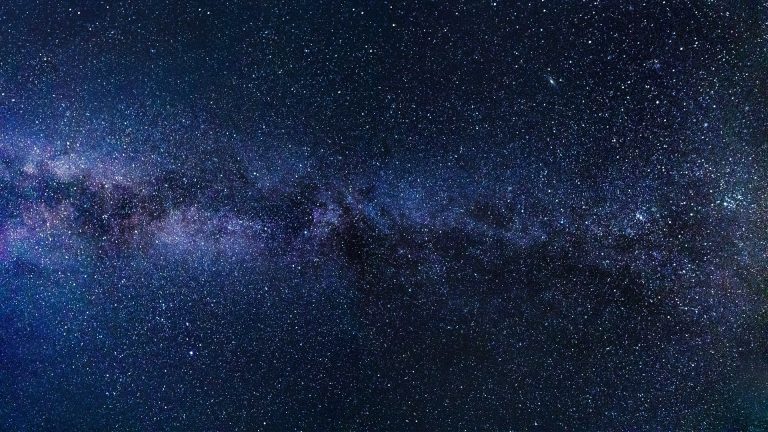 A train to the middle of nowhere. That is the best way to admire the stars. The Great Star Star Train at the Nevada Northern Railway Museum is so coveted that it is sold out every year. It offers an extraordinary night-time journey to discover the starry sky that hides four hours from Las Vegas.
In fact, it is necessary to get away from the light pollution and neon lights that make this Nevada city unique.
Discovering the Star Train
On this tour, you'll see a roof of stars that 80 percent of the world's population will never see on their heads.
Ely's sky is what offers this amazing spectacle. It is a mining town at an altitude of 1962 meters. This little town was born as a stagecoach station for the Pony Express and the Central Overland Route. Here, with the favor of the night, passengers can get off the steam train and let themselves be embraced by the Milky Way and get lost among millions of stars.
The result is an almost surreal spectacle. In addition to the beauty of the show, there are also explanations by experts, which help to understand what you are looking at in the sky. During the journey, astronomical guides and National Park Service rangers will reveal all the secrets of the sky, locating planets and constellations with the telescope.
The Best Time to Book a Journey
It is a unique experience. Many people want to try this magic trip, which is why there is a lot of waiting. Suffice it to say that for this year's tours, there are no more places on the waiting list. It may already be too late to even book tickets for the 2020 summer season. In fact, reservations opened in autumn 2019. If you move in time, however, it could be a great experience to give to your loved ones. After all, there is nothing more romantic than spending the night with someone under a starry sky.
The Nevada Northern Railway is the best preserve steam railway complex in America. It was founded in 1905 to support mining in the area. Fortunately, it escaped modernization due to its geographical remoteness and the decline of the industry. Even today you can still board those historic trains, visit the site and touch those locomotives that have been whistling on the rails for over a century. A journey through time that, unlike the "stellar journey", is available all year round.