The spread of the Delta variant across the country increases the concerns regarding the effects of a further easing of restrictions after June 21.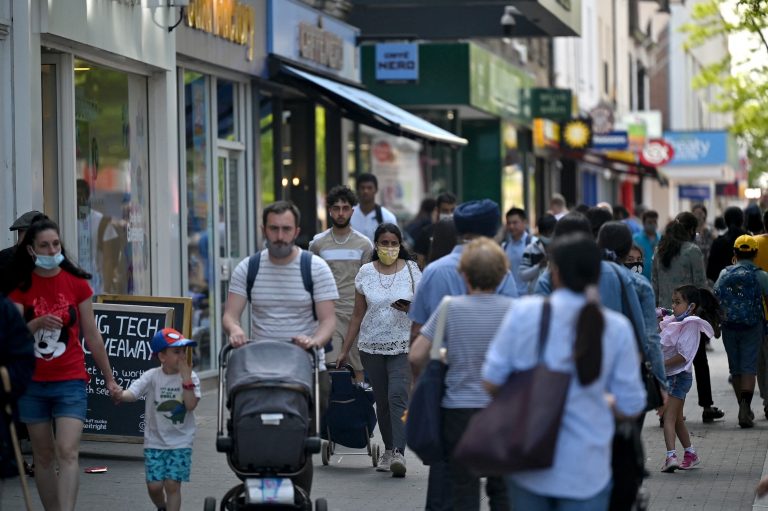 Covid cases are worryingly shooting up in the UK. The country recorded 7,393 new coronavirus infections on Thursday and seven people died. Data from Wednesday confirm the growing trend. On that day, new Covid cases in the UK peaked to 7,540, the highest number since February 26.
Delta variant makes up 91% new Covid cases in the UK
The surge of infections is mostly due to the Delta variant, which represents 91% of total cases in Britain, as Matt Hancock revealed. The Delta variant, which was first identified in India, seems to be much more contagious than the others. And this just increases the concerns. Although stage 4 of the lockdown easing roadmap is starting on June 21, fears over a potential new wave are growing and a delay in easing restrictions is increasingly possible .
Professor Neil Ferguson confirmed the higher infectivity of the Delta variant. According to him, the Delta variant could be 60% more transmissible than the Alpha variant, which spread across the UK last winter.
Dr Hans Kluge, World Health Organisation's Europe director, also warned against a spread of the Delta variant. He claimed it is ready "to take hold in the region" as many countries prepare to lift Covid restrictions. Moreover, Dr Kluge explained that the Delta variant proved itself capable of remaining unaffected by some vaccines. And, because of that, many people at risk could be infected by Coronavirus despite the vaccine.
He said: "We have been here before. Over the course of last summer, cases gradually rose in younger age groups and then moved into older age groups, contributing to a devastating resurgence."
Last summer's easing of restrictions made the Covid cases soar and led to more lockdowns and deaths during the following autumn and winter. That's why Dr Kluge warns: "Let's not make that mistake again."
All over-50s vaccinated by June 21
Meanwhile, the vaccination programme shows encouraging figures. 91.8% of people aged 80 or over have received both vaccine doses. 97.4% of people in their 70s got the two shots, while the rate drops to 90.8% for people aged 60 to 69. It is also estimated that 72.5% of those in their 50s have been fully vaccinated since March.
Furthermore, six over-50s out of seven are now fully vaccinated against Coronavirus. 85.8% of them had received the second dose by June 6. And now the Government aims to complete the vaccination of this age group by June 21.