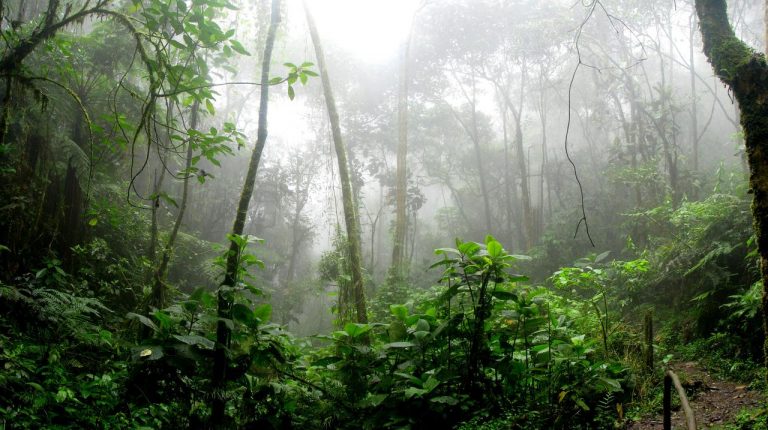 "The lungs of the Earth are on fire". We have read that many times in recent weeks. But why is that so? Time Magazine wants to give us an understanding of the reason for the deforestation of the Amazon rainforest and therefore published the Augmented Reality App Time Immersive for iOS and Android.
A 3D Look at the Amazon Rainforest
In order to collect all the material to display the setting, Time sent a reporter and two 3D specialists to the Amazon for the experience. Using drones, they scanned three exemplary landscapes in 3D, which can now be projected into space using augmented reality and viewed from all sides as well as from close up.
By touching the icons in the digital landscapes, it is possible to view images and videos that illustrate the connections of deforestation. The visual contribution is accompanied by an expert's commentary, in order to help users understand what they are seeing. In this particular case, the explanations come from the behavioral scientist Dr. Jane Goodall, who became world-famous through her primate research. Her scientific achievements were recognized elsewhere in the Oculus-Go-App Breaking Boundaries in Science (Test). The only pity is that Goodall's work cannot be displayed as a subtitle – so far. This would make it easier to follow the scientist's commentary, especially for hearing impaired or deaf people.
The Role of Augmented Reality in Traditional Media
The AR experience has been released simultaneously with a special edition of Time Magazine, which focuses on the deforestation of the rainforest. Goodall introduces the reasons for deforestation and talks about the people who are working to save the Amazon. The most immediate victims, i.e. the indigenous peoples of the Amazon, are also addressed.
"Inside the Amazon: The Dying Forest" is part of the Time Immersive app, which is available free of charge for iOS and Android. Those who have downloaded the app can also view the AR experience "Landing on the Moon", which illuminates the Apollo 11 mission.
More and more traditionally printed papers have had to renew themselves because the technology has overtaken their paper publications. In response, the media industry has become accustomed to the Internet, but augmented reality has provided journalists with a more powerful way to tell their stories digitally. Companies like Time have all taken the lead in this, and their implementations of AR stories should remain influential for the rest of the media universe.