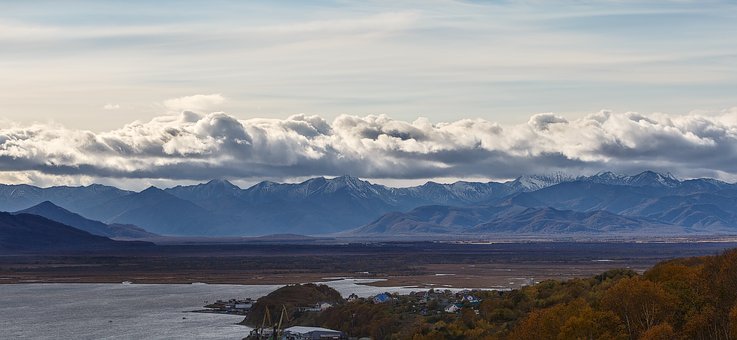 Travelling has become a common activity for people nowadays. Therefore, you may be surprised to discover that there are many secret places on the Earth, most of which are unexplored. The reasons why these places result largely unknown to us are different and range from political conflicts to harsh climates.
Here are some examples of these unexplored corners of the Earth.
Vale Do Javari, Brazil
The region of Vale Do Javari in Brazil has not been visited by any tourist yet. This area is one of the largest indigenous territories: it is home to 3,000 indigenous people belonging to at least 14 different tribes in the Amazon area.
These tribes have avoided any contact with the external world.
Papua New Guinea
Most of Papua New Guinea is unexplored. In 2013 a group of biologists discovered around 1,100 animal and plant species – almost 90 of which were completely unknown to science – in the forests of the Hindenburg Wall.
The Nakanai region, on the island of New Britain, is characterized by mountains covering 1545 square miles/4,000 square kilometers of the territory. In this area, many previously unknown species of animals were discovered. Scientists had to even create new families of species in order to classify them.
Kamchatka, Russia
The peninsula of Kamchatka in the Russian Far East is another secret place. Its territory has not been completely explored yet, both because it is hard to access and also as a consequence of political turmoil that has always characterized Russia.
This area is home to 300 volcanoes, different salmon species, as well as brown bears. It is characterized by many hot springs, meadows and very diverse and unique flora and fauna.
Tsingy de Bemaraha National Park, Madagascar
Tsingy de Bemaraha National Park is located in northwest Madagascar and covers an area of 600 square miles/1554 square kilometers. This territory is characterized by canyons, forests, and gorges which homes many different species of plants and animals. Many of these are found only in that region and nowhere else on the planet. Moreover, many species have not been discovered yet.
Son Doong Cave, Vietnam
Among the secret places on our planet, caves are one of those areas harder to access. For example, Son Doong Cave, one of the world's largest cave, is located at the border between Vietnam and Laos. This cave takes its name from the subterranean river that flows inside it. In 2019, the first expedition to explore it took place. However, many caves, mostly those near the border with Laos, have not been explored yet. For now, we can only imagine how many secrets it still hides.