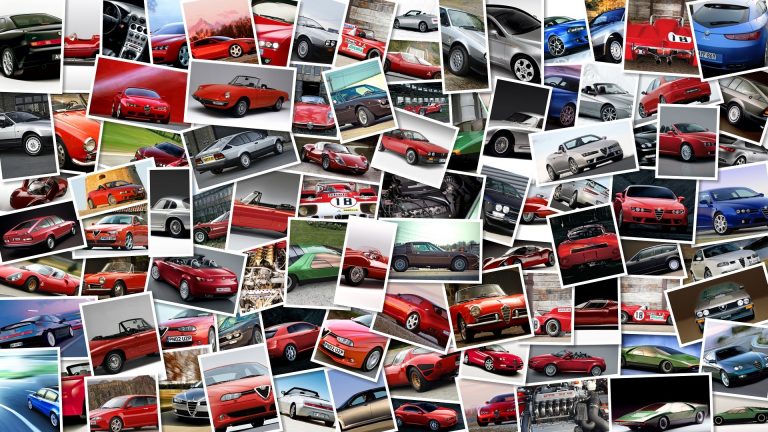 This has got to be one for the youth of the world wanting to ride a sportsbike – Aprilia is updating the 50 and 125 cc versions of its Aprilia RS4 for 2012.
More attention is being paid to the technology equipping these smaller sportsbikes for young riders as racing culture and its associated technology starts to feature across the range.
The new Aprilia RS4 is the first 125cc four-stroke Aprilia, and it now comes with the Aprilia Quick Shift system based on that of the RSV4 APRC.
The 50 cc model is designed to introduce young riders to motorcycle racing and its a genuine race replica in a smaller version.
In launching these two bikes, Aprilia focuses on its racing tradition, and on introducing riders to the superbike 1000cc category and the more powerful RSV4 bikes.
It says:It is precisely in the youngest classes of Moto GP that Aprilia established itself as a true "school of champions".
On Aprilia 250 and 125 bikes in the RS series (RS, RSV, RSW and RSA) riders such as Biaggi, Rossi, Melandri, Stoner, Lorenzo and Simoncelli rode to their first great triumphs.
See after the jump for all the Aprilia RS4 details and technical specs from the press release, and the galleries to see just how good the RSV4 has turned out a little sibling.
Aprilia RS4 125 2011 APRILIA COMPLETELY REVAMPS THE SMALL 125 AND 50 CC SUPERSPORT BIKESAprilia RS4 125 marked a milestone in the evolution of the 125 cc motorcycle.
This is the first Aprilia 125cc sport bike equipped with a four stroke engine.
For the youngest riders of all, the Aprilia RS4 50 embodies all of Aprilia's technology in a genuine racing replica in just 50 cc.
For the first time on a 125cc motorcycle, Aprilia offers the innovative Aprilia Quick Shift system, a sophisticated technical solution derived directly from its big sister, the RSV4 APRC.
Aprilia introduces two brand new small engine super sport bikes intended for young bikers and the fruit of extraordinary technical and sport experience which has brought the brand from Noale to be the most victorious Italian and European manufacturer of motorcycle brands active in world competitions.
The RS4 125 – the first Aprilia sport bike in this engine class with a 4-stroke engine – and the RS4 50 allow young enthusiasts to take advantage of the maximum levels of technological innovation, chassis efficiency, active safety and component quality.
They belong – not only from a styling point of view – to the same range of extremely high performance Italian motorcycles in which the Aprilia RSV4 stands out, the extraordinary bike which conquered two world titles in the 2010 Superbike season.
APRILIA SPORT BIKES: WINNING DNAIn its short history, Aprilia has earned 45 world titles (36 in Moto GP, 2 in Superbike, 7 in off-road competition) and hundreds of championship races, to become the most victorious Italian and European brand in just a short period of history in Moto GP with 282 victories.
It is precisely in the youngest classes of Moto GP that Aprilia established itself as a true "school of champions".
On Aprilia 250 and 125 bikes in the RS series (RS, RSV, RSW and RSA) riders such as Biaggi, Rossi, Melandri, Stoner, Lorenzo and Simoncelli rode to their first great triumphs.
Every weekend, all over the world, Aprilia bikes take to the track, from international venues to local races, holding high the honour of Italian and European motorcycling, supporting the biker's desire to race and cultivating young riders destined to enter the world championship scene.
Aprilia has always drawn from this wealth of success and technical skills for mass production – both in the philosophy which inspires the product and the aesthetics which are often taken from the racing bike – establishing itself from the start as an absolute leader in the 50 and 125 super sport segment, categories in which the Noale brand has introduced timeless innovative concepts and solutions and dictating trends which would be followed by all of its competitors.
From 1993 until today, more than 100,000 Aprilia RS 125 two stroke bikes have been manufactured and sold in more than 30 countries around the world.
Now Aprilia RS4 50 and 125 take the concept of the sports bike for novice riders who want to enter the motorcycling world with a proper bike to new levels of technological sophistication.
The Aprilia RS4 125 is the natural successor and most advanced evolution to date of the Aprilia RS 125, the bike that has dominated the 125 cc sports class for years, which set the benchmark for the one-eighth litre sports segment and which is still today the most highly sought after vehicle among riders competing in the Sport Production category.
Aprilia RS4 125 introduces the highly advanced, all-new four stroke powerplant to the sports segment, while adopting styling and technical solutions inherited from the RSV4, the superbike that led Aprilia to victory in the WSBK 2010 championship.
Below is a summary of the peculiar characteristics of the Aprilia RS4 50 and 125:RS4 50 – 50cc 2 stroke single-cylinder engine, liquid cooled with six speed transmissionRS4 125 – 125cc 4 stroke, single-cylinder electronic injection engine, liquid cooled, 4 valves, dual overhead cam (DOHC) with six speed transmissionRS4 125 – Aprilia Quick Shift system available, the sophisticated technical solution derived directly from its big sister, the RSV4 APRCstiff aluminium perimeter frame derived from racing experience41 mm upside down forkfront brake with 300 mm disc and radial four piston calliperSuperbike inspired analogue/digital instrument panelfairings derived directly from the RSV4 for total aesthetic coherence with the SBK world championLED taillight DESIGNThe livery and eye-catching forms of the Aprilia RS4 50 and RS4 125 echo the looks of the Factory version of the Aprilia RSV4 supersports bike.
And the RS4 shares more than just a family resemblance with the most hardcore street version the bike dominating the world SBK championship.
The design of the fairings and tank, the unique looks of the front end, with the headlights suspended over the gaping air intakes, and the spectacular tapered tail fairing are identical to their counterparts on V4 1000 cc supersports model that set new standards in terms of style and technical content for the superbike segment.
Extensive aerodynamic studies have minimised surface areas without compromising wind protection, and the fairings showcase the superlative mechanicals of the Aprilia RS4 50 and Aprilia RS4 125 rather than conceal them.
As a result, the frame and engine are not hidden away but proudly flaunted as fundamental elements of the design of Aprilia's new small supersports models.
With the triple headlight, the Aprilia RS4 bikes have a decidedly aggressive look that lends a unique character to the entire front end.
The LED taillight merges stunningly into the ultra-compact tail fairing and offers excellent luminosity.
The fairing, product of extensive wind tunnel testing and race experience, offers excellent wind protection together with superb aerodynamic efficiency.
And as well as contributing to the extremely aggressive looks of the bike, the top fairing and tail fairing also maximise performance in terms of speed.
On Aprilia RS4 125, one additional detail underscores the level of sophistication of the bike: the exhaust, which is unmistakably inspired by competition machines, is completely integrated within the lower part of the fairing.
A solution that is not just visually effective, but which also contributes significantly to the dynamics of the bike by helping to centralise masses.
ENGINESWith the new RS4 50 and RS4 125, Aprilia confirms its global leadership in the small capacity sports and young-targeted bike segment, creating models that exceed the expectations of even the most discerning rider.
The sophisticated chassis architecture of the Aprilia RS4 50 and RS4 125 is complemented by state of the art engines.
The single cylinder 50 cc unit developed by Aprilia for the RS4 50 is a water cooled two-stroke with reed valve induction.
The lubrication uses a separate mixing system with a variable capacity volumetric pump.
The six speed gearbox lets the rider make full use of the performance of this class beating engine.
The Aprilia RS4 is powered by an all new 125 cc water cooled 4 stroke single cylinder engine with four valves and electronic engine boasting a sophisticated double overhead camshaft (DOHC) valve timing system.
This engine produces the maximum power output permitted for the class with a smooth, linear delivery and ecologically – as it meets even the strictest emissions regulations in effect.
With a six speed gearbox allowing the rider to make full use of the power available in all conditions, the Aprilia RS4 125 offers unbeatable performance in its class not just in terms of absolute power at high engine speeds, but also in terms of usable power band, minimised vibration and outstanding mechanical reliability.
APRILIA QUICK SHIFTFor the first time on a 125 bike, Aprilia offers the innovative Aprilia Quick Shift system, a sophisticated technical solution derived directly from the extraordinary big sister, RSV4 APRC, which in turn is derived directly from Aprilia's experience in the World Superbike championship.
The operational principle is similar, although partly simplified, to that of the RSV4: on the RS4 the system also guarantees torque interruption for gear change based on the speed which is engaged, the level of gas opening and the engine rpm, but for the 125cc, the shift time is a fixed parameter.
The advantage of this system – available as a separate accessory – is that the rider can easily upshift keeping the gas open without using the clutch, thereby making the gear change simple and quick.
CHASSISThe chassis is without a doubt the feather in the RS4 project's cap: built based on the exceptional experience which Aprilia has gained in WSBK and the 125 and 250 classes in Moto GP, it uses die cast aluminium spars with crossed reinforcement ribs.
With its state of the art design, this extremely lightweight structure offers high torsional stiffness.
The front suspension also boasts a class beating layout, with a sturdy 41 mm upside fork, black anodised stanchion clamps and a wheel travel of 110 mm, while at the rear is a monoshock linked directly to the asymmetric swingarm.
Both the Aprilia RS4 50 and RS4 125 boast class beating brake systems: each bike uses a 300 mm steel disc at the front, gripped by a four piston radial calliper, and a 220 mm disc at the rear with a single piston calliper.
The 17" wheels are shod with 100/80 rubber up front and a 130/70 tyre at the rear.
STANDARD EQUIPMENT AND FEATURESThe multifunctional analogue/digital instrument panel with LCD display draws directly from its big sister, the RSV4, while the design of the split 6-spoke design of the wheels further emphasises the purposeful character of Aprilia's latest small capacity sports bikes.
The passenger saddle is yet another example of the extreme level of sophistication of these new bikes from Aprilia.
Instead of fiddly screws, a practical quick release button allows the passenger seat to be exchanged with the tail fairing cover in an instant to transform the bike from two seat to single seat configuration (available as a separate accessory).
Under the saddle there is also space for a practical glove-box, the most spacious in its category.
COLOURSThe new Aprilia RS4 50 and 125 are available in two colour schemes – "Racing Black" and "Racing White" – and in the bold "Replica SBK" livery which takes its colours from big sister, Aprilia RSV4 SBK, the bike with which Max Biaggi and the Aprilia Alitalia Racing Team conquered the rider and manufacturer titles in the 2010 World Superbike season.
APRILIA RS4 50 – TECHNICAL SPECIFICATIONS Engine type Single-cylinder, two stroke, carburettor, liquid cooled.
Bore and stroke 39.
86 x 40 mmEngine capacity 49.
9ccCompression ratio 11.
5 :1Ignition Electronic with CDI capacity dischargeStart up ElectricLubrication Automatic mixerGearbox 6 Ratios, 1st 11/34, 2nd 15/30, 3rd 18/27, 4th 20/24, 5th 22/23, 6th 23/22Primary drive Gears, 21/78Final drive Chain, 11/53Clutch Multiplate wet clutchFrame Twin spar aluminium frameFront suspension 41 mm upside down fork, wheel travel 110 mmRear suspension Asymmetric swingarm with monoshock, wheel travel 130 mmBrakes Front: 300 mm stainless steel disc with radial 4 piston calliper Rear: 218 mm stainless steel disc and calliper with single 30 mm pistonWheel rims In light alloy with 6 split spokes, with sealing profile for tubeless tyres; front: 2.
75 x 17″; rear: 3.
50 x 17″Tyres Front: 100/80 – 17″, rear: 130/70 – 17″Dimensions Max.
Length 1953 mmMax width 740 mmMax height at top fairing 1,138 mmSaddle height 820 mmWheelbase 1,350 mmFuel tank capacity 14.
5 litres (including 3.
5 litre reserve)Emissions compliance Euro 2 APRILIA RS4 125 – TECHNICAL SPECIFICATIONSEngine type Four stroke liquid cooled single cylinder with electronic injection and 4 valves.
Timing system Double overhead camshaft – DOHCBore and stroke 58 X 47 mmEngine capacity 124.
8 ccCompression ratio 12.
5 ± 0.
5:1Ignition Electronic with CDI capacity dischargeStart up ElectricLubrication Wet sumpGearbox 6 Ratios, 1st 11/33 (0.
33) 2nd 15/30 (0.
50) 3rd 18/27 (0.
67) 4th 20/24 (0.
83) 5th 25/27 (0.
92) 6th 23/22 (1.
05)Primary drive Gears, 69/29Final drive Chain, 60/13Clutch Multiple discs, in oil bathFrame Aluminium perimeter frameFront suspension 41 mm upside down fork, wheel excursion 110 mmRear suspension Asymmetric swingarm with monoshock, wheel travel 130 mmBrakes Front: 300 mm stainless steel disc with radial 4 piston calliper Rear: 218 mm stainless steel disc and calliper with single 30 mm pistonWheel rims In light alloy with 6 split spokes, with sealing profile for tubeless tyres; front: 2.
75 x 17″; rear: 3.
50 x 17″Tyres Front: 100/80 – 17″, rear: 130/70 – 17″Dimensions Max.
Length 1953 mmMax width 740 mmMax height at top fairing 1,138 mmSaddle height 820 mmWheelbase 1,350 mmFuel tank capacity 14.
5 litres (including 3.
5 litre reserve)Emissions compliance Euro 3