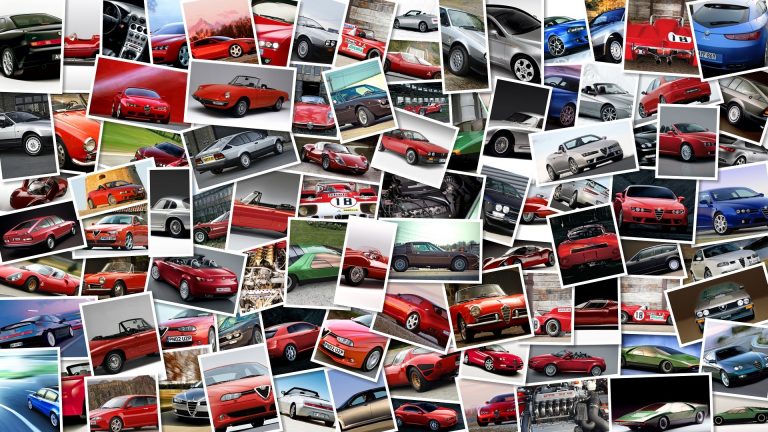 The second encounter was all about Haga and Spies.
The duel went on until a few laps from the end when the Texan pulled out a slight advantage and powered to the flag.
The runner-up slot put Haga into the lead of the championship on 45 points.
Britain's Leon Haslam (Stiggy Racing Honda) had a great race for the final podium place, beating the two Ducatis of Règis Laconi (DFX) and Fabrizio to the line.
The group also included Biaggi, who ran third for much of the race; on the final lap however the Italian slid off into the gravel, recovering to finish fifteenth.
Riders Quotes:Ben Spies (Yamaha World Superbike) : "The first race was not picture perfect for us.
The second one was really tough, we had a couple of goes in the lead and tried to break but couldn't do it so I sat and watched Nori.
We were strong in the first half but really slow in the back two corners and I couldn't stay with him, then when the tyres went off we just went to the front with four to go and I put my head down.
WSB was rough but good in the end, the new R1 was great in the first weekend for the big-bang motor.
It's such a new machine for the team, hopefully we can get more out of it but for sure it's a front-running bike.
WSB is so tight, people don't understand how many fast riders there are here, and it was really great out there today.
"Noriyuki Haga (Ducati Xerox) : "I did a nice start again and then during the race I really enjoyed fighting with Ben.
It was hard to pull away from him but in the last five laps my tyres were finished and I couldn't push anymore and I just kept the second position.
I think this weekend we did a good job except for qualifying and now I'm in the lead of the championship.
"Leon Haslam (Stiggy Racing Honda) : "It's a big credit to the team, three months ago they were just building the bike.
It's the first round and we're already on the podium.
There's been a big effort and we've kind of repaid all that effort.
There was a bit of argy-bargy with Fabrizio, I had a tyre mark from him from the first lap and later on in the race we had a bit of a tussle but that's what World Superbike is all about, it's a fantastic result.
"Race 2 Final Results:1.
Ben Spies USA Yamaha Italia YZF R1 34mins 20.
457s2.
Noriyuki Haga JPN Ducati Xerox 1098R +1.
286s3.
Leon Haslam GBR Stiggy Motorsport Honda CBR1000RR +4.
213s4.
Regis Laconi FRA DFX Corse Ducati 1098R +4.
490s5.
Michel Fabrizio ITA Ducati Xerox 1098R +6.
045s6.
Max Neukirchner GER Alstare Suzuki GSX-R 1000K9 +9.
947s7.
Jakub Smrz CZE Guandalini Racing Ducati 1098R +10.
174s8.
Yukio Kagayama JPN Alstare Suzuki GSX-R 1000K9 +12.
100s9.
Jonathan Rea GBR HANNspree Ten Kate Honda CBR1000RR +12.
742s10.
Tom Sykes GBR Yamaha Italia YZF R1 +20.
061s11.
Ruben Xaus ESP BMW Motorrad S1000RR +24.
854s12.
Shinya Nakano JPN Aprilia Racing RSV-4 +25.
192s13.
Carlos Checa ESP HANNspree Ten Kate Honda CBR1000RR +27.
162s14.
Tommy Hill GBR HANNspree Althea Honda CBR1000RR +29.
737s15.
Max Biaggi ITA Aprilia Racing RSV-4 +30.
036s16.
Roberto Rolfo ITA Stiggy Motorsport Honda CBR1000RR +38.
458s17.
Makoto Tamada JPN Kawasaki SRT ZX-10R +44.
453s18.
Broc Parkes AUS Kawasaki SRT ZX-0R +45.
486s19.
Brendan Roberts AUS Guandalini Racing Ducati 1098R +46.
198s20.
Luca Scassa ITA Team Pedercini Kawasaki ZX-10R +57.
921s21.
Karl Muggeridge AUS Celani Suzuki GSX-R1000 +57.
989s22.
Troy Corser AUS BMW Motorrad S1000RR +1min 0.
093s23.
Ryuichi Kiyonari JPN Ten Kate Honda CBR1000RR +1min 7.
820s24.
Matteo Baiocco ITA PSG-1 Kawasaki ZX-10R +1min 21.
224s25.
David Salom ESP Team Pedercini Kawasaki ZX-10R +1min 21.
276s Not ClassifiedShane Byrne GBR Sterilgarda Ducati 1098R + 11 lapsVittorio Iannuzzo ITA SCI Honda CBR1000RR + 15 lapsAyrton Badovini ITA PSG-1 Kawasaki ZX-10R Did Not StartBest Lap Race 2