Double prize for Chloé Zhao for the film Nomadland.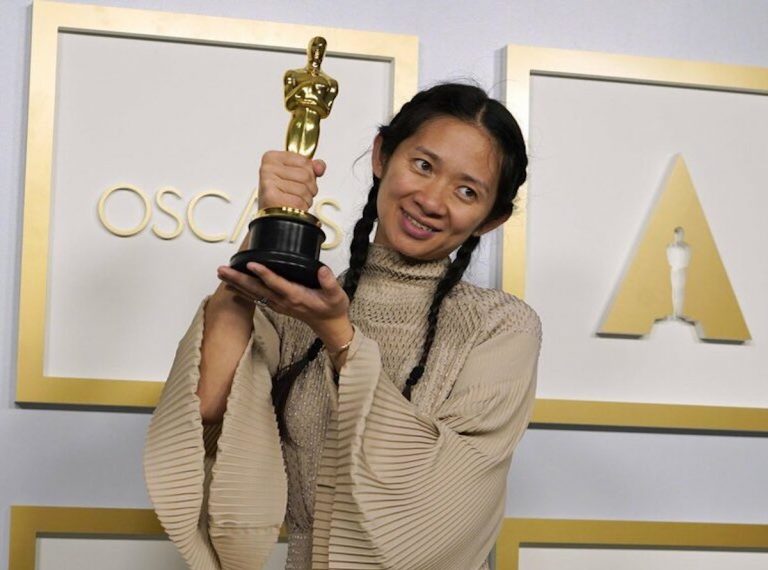 A winning evening for the British in the exciting and special event dedicated to Oscars 2021. The victory of Anthony Hopkins was important, but even more so the double prize received by Chloé Zhao. That made the evening even more magical and unexpected.
Double prize for the Chinese director Chloé Zhao
Chinese director Chloé Zhao's Nomadland won three awards: Best Film, Best Director and Best Actress. After discovering that he had won, Chloé Zhao gave a sober, sincere and inconspicuous speech, reflecting his personality.
Another shock was Anthony Hopkins' victory as Best Actor in The Father. Although it was unexpected, its performance is exceptional and amazing and it is a shame that people have to wait until May to see the film in cinemas.
Another victory (but less surprising) is that of Daniel Kaluuya for his work in Judas and the Black Messiah. He had been the favourite for a long time.
Unique evening for the British: Promising Young Woman, thriller film, won for the best original script. Margot Robbie, then, with the DC superhero film, tried to lead the audience towards feminism, striking a blow against misogyny. These, however, are just a few of the winners of a satisfying and magical evening.