The Simpsons pays homage to pop culture by showing The Smiths in the newest episode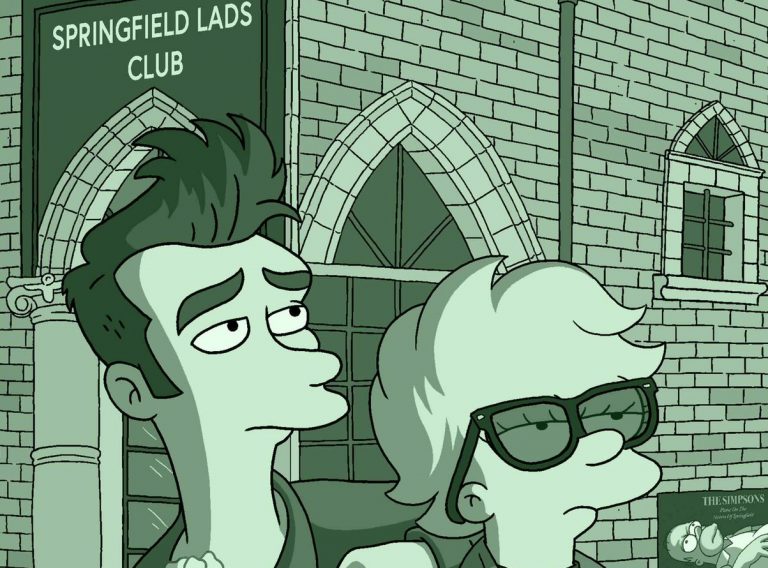 The Simpsons new episode will pay homage to pop culture by showing The Smiths.
The Simpsons new episode
The episode, titled Panic On The Streets of Spingfield, will see Lisa with a new imaginary friend – a depressed indie singer from 1980s.
The new character will be voiced by the British star Benedict Cumberbatch.
In a promotional still from the episode we see Lisa and the Morrissey lookalike standing outside the Springfields Lads Club: a clear reference to The Smiths' shot outside Salford Lads Club.
Okay, that's it: best three "Simpsons Smiths songs" get a physical copy of this poster for their mopey bedroom wall. Use hashtag #SimpsonsSmiths pic.twitter.com/LXy9ozELIW

— Tim Long (@mrtimlong) April 15, 2021
A The Smiths appearance was turned down in Season 15 episode "The Regina Monologues", in which The Simpsons headed to Britain where they meet Harry Potter author J.K. Rowling and the British Prime Minister Tony Blair.
The Simpsons' cultural impact is now established: Dictionary.com has acknowledged the use of the word "embiggens" used in a 1996 episode.
"Embiggened" was previously included in the Merriam-Webster dictionary and the online version of the Oxford English Dictionary.