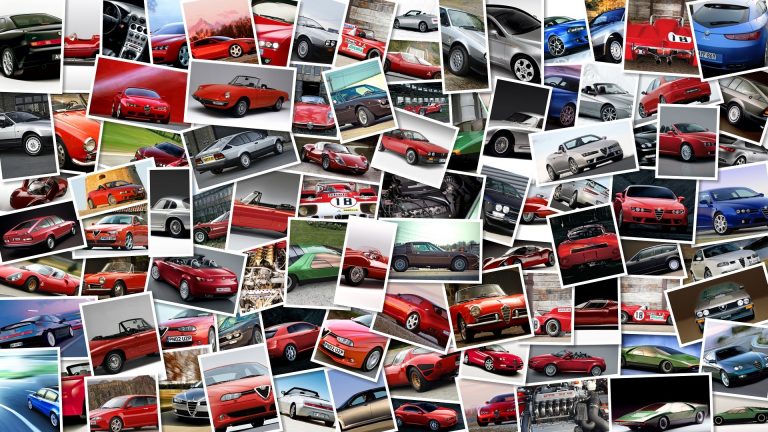 A boiling asphalt, a hot and battled out duel between the title contenders taken almost to the line, made for an exciting race 1 at Brno, in the first part of the eighth round of this World Superbike championship.
However, it was Yamaha's Marco Melandri who won his third World Superbike race of the season in an intense battle over the 20 lap race with Max Biaggi and with Carlos Checa joining the fray for second in the latter stages.
The Roman Emperor got the holeshot, but Melandri was right on his tail after disposing of his slower team mate Eugene Laverty, relentlessly sticking to the Aprilia Alitalia's rider for almost the entire race.
The two exchanging positions for the first time on lap 9 after Biaggi made a slight error, with Melandri gaining the lead, but Biaggi returned the favour; but the Yamaha rider wasn't going to allow Biaggi to run away.
The Italian from Ravenna put in the decisive move that would seal the outcome of race came with three laps remaining, keeping his lines tight and Biaggi at bay with no place to pass, crossing over the finish line with a marginal lead of 0.
241s.
Carlos Checa took third, after losing an incredibly long time passing Eugene Laverty, but the points leader made up a big 2.
2s deficit in just three laps, catching the feuding Italian duo and managing to pass Biaggi for second after the Italian ran wide, but then lost the spot when the Corsaro caught him on the straight and passed him with his more powerful Aprilia; the Spaniard however would never really have enough grunt to enter the battle for the first spot.
Michel Fabrizio settled for a distant fourth after trying to match the pace of the front runners for several laps, but his tires simply gave out.
Eugene Laverty took a far away fifth.
BMW Italia's Ayrton Badovini again gave an impressive race, taking sixth place and once again beating out Leon Haslam on the factory BMW.
The battle for seventh was also pretty intense with Leon Camier taking the spot after a five bike battle.
Leon Haslam who suffering from an arm injury grabbed eighth on the final, followed by Kawasaki duo Joan Lascorz and Tom Sykes rounding out the top ten.
Debuting Alex Lowes who is replacing Jonathan Rea in Castrol Honda finished 15th.
Ruben Xaus had another of his very scary crashes.
The Spaniard highsided on lap 1 and was left aching and down in the middle of the track.
WSBK Brno Race 1 Results01.
Marco Melandri (Yamaha World Superbike Team) Yamaha YZF R1 40'23.
69902.
Max Biaggi (Aprilia Alitalia Racing Team) Aprilia RSV4 Factory 40'23.
94003.
Carlos Checa (Althea Racing) Ducati 1098R 40'24.
13504.
Michel Fabrizio (Team Suzuki Alstare) Suzuki GSX-R1000 40'32.
14705.
Eugene Laverty (Yamaha World Superbike Team) Yamaha YZF R1 40'35.
56206.
Ayrton Badovini (BMW Motorrad Italia SBK Team) BMW S1000 RR 40'40.
07307.
Leon Camier (Aprilia Alitalia Racing Team) Aprilia RSV4 Factory 40'43.
77408.
Leon Haslam (BMW Motorrad Motorsport) BMW S1000 RR 40'45.
09809.
Joan Lascorz (Kawasaki Racing Team) Kawasaki ZX-10R 40'45.
25410.
Tom Sykes (Kawasaki Racing Team Superbike) Kawasaki ZX-10R 40'46.
02911.
Jakub Smrz (Team Effenbert-Liberty Racing) Ducati 1098R 40'46.
19312.
Noriyuki Haga (PATA Racing Team Aprilia) Aprilia RSV4 Factory 40'48.
40913.
Maxime Berger (Supersonic Racing Team) Ducati 1098R 40'51.
65714.
Roberto Rolfo (Team Pedercini) Kawasaki ZX-10R 40'55.
42315.
Alexander Lowes (Castrol Honda) Honda CBR1000RR 40'55.
69716.
Mark Aitchison (Team Pedercini) Kawasaki ZX-10R 40'58.
47017.
Lorenzo Lanzi (BMW Motorrad Italia SBK Team) BMW S1000 RR 41'00.
28118.
Chris Vermeulen (Kawasaki Racing Team) Kawasaki ZX-10R 41'09.
38919.
Viktor Kispataki (Prop-tech ltd.
) Honda CBR1000RR 41'52.
60620.
Sylvain Guintoli (Team Effenbert-Liberty Racing) Ducati 1098R 41'15.
440RT.
Matteo Baiocco (Barni Racing Team) Ducati 1098R 24'45.
501RT.
Ruben Xaus (Castrol Honda) Honda CBR1000RR 2'00.
118