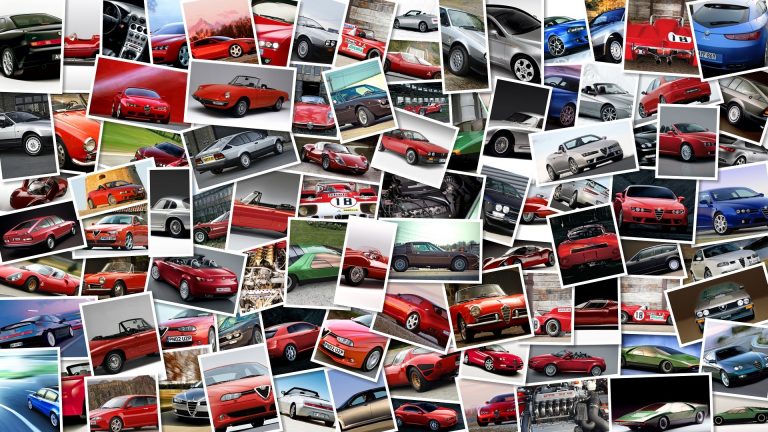 It was Ben Spies who dominated Race 1 at Miller Motorsports Park with a massive 9.
3 second victory ahead of Carlos Checa (last year's double winner) to score his fifth WSBK win.
Third place went to Michel Fabrizio on aggregate timing.
Ben Spies had been dominating race 1 in front of Ryuichi Kiyonari, when the race had to be red flagged after 7 laps when Karl Muggeridge highsided that left him and his bike in the middle of the track.
Scoring would be taken at the fifth lap, where the entire field had completed, thus allowing Shinya Nakano who crashed just before the red flag to return for the second leg.
On the second heat of race 1, Spies didn't get the same start and was beaten into the first turn by Kiyonari, but that wouln't last for long, because the Texan overtook him and began his runaway race and set a new race record with a 1:48.
965 that gave him 1.
477 secs.
lead and 5.
5 for the race on the first flying lap and that left no hope for the rest of the field.
Jonathan Rea rode an impressive race to finish third, but on aggregate timing dropped to fifth place.
Third spot went to a hard charging Michel Fabrizio who pushed his way past Max Biaggi and Ryuichi Kiyonari on the closing laps.
Kiyonari eventually finished sixth, but fourth overall.
Noriyuki Haga suffering from back pain following his massive highside on Saturday to take ninth overall.
Leg 1 After Red Flag:1 1 19 B.
SPIES USA Yamaha WSB Yamaha YZF R12 3 9 R.
KIYONARI JPN Ten Kate Honda Racing Honda CBR1000RR3 2 7 C.
CHECA ESP HANNspree Ten Kate Honda CBR1000RR4 4 84 M.
FABRIZIO ITA Ducati Xerox Team Ducati 1098R5 9 41 N.
HAGA JPN Ducati Xerox Team Ducati 1098R6 7 23 B.
PARKES AUS Kawasaki World Superbike ZX 10R7 8 2 J.
HACKING USA Kawasaki World Superbike ZX 10R8 16 3 M.
BIAGGI ITA Aprilia Racing Aprilia RSV4 Factory9 11 65 J.
REA GBR HANNspree Ten Kate Honda CBR1000RR10 12 91 L.
HASLAM GBR Stiggy Racing Honda CBR1000RR11 5 96 J.
SMRZ CZE Guandalini Racing Ducati 1098R12 6 67 S.
BYRNE GBR Sterilgarda Ducati 1098R13 13 71 Y.
KAGAYAMA JPN Suzuki Alstare BRUX GSX-R 1000 K914 14 10 F.
NIETO ESP Suzuki Alstare BRUX GSX-R 1000 K915 21 11 T.
CORSER AUS BMW Motorrad Motorsport BMW S1000 RR16 22 66 T.
SYKES GBR Yamaha WSB Yamaha YZF R117 17 36 G.
LAVILLA ESP Guandalini Racing Ducati 1098R18 15 99 L.
SCASSA ITA Team Pedercini Kawasaki ZX 10R19 23 98 J.
ZEMKE USA Stiggy Racing Honda Honda CBR1000RR20 24 111 R.
XAUS ESP BMW Motorrad Motorsport BMW S1000 RR21 19 57 L.
LANZI ITA DFX Corse Ducati 1098R22 18 25 D.
SALOM ESP Team Pedercini Kawasaki ZX 10R23 26 64 E.
NIGON FRA Yamaha France GMT 94 YZF R1 Leg 2:1 1 19 B.
SPIES USA Yamaha WSB Yamaha YZF R12 2 7 C.
CHECA ESP HANNspree Ten Kate Honda CBR1000RR3 11 65 J.
REA GBR HANNspree Ten Kate Honda CBR1000RR4 4 84 M.
FABRIZIO ITA Ducati Xerox Team Ducati 1098R5 16 3 M.
BIAGGI ITA Aprilia Racing Aprilia RSV4 Factory6 3 9 R.
KIYONARI JPN Ten Kate Honda Racing CBR1000RR7 6 67 S.
BYRNE GBR Sterilgarda Ducati 1098R8 8 2 J.
HACKING USA Kawasaki World Superbike ZX 10R9 5 96 J.
SMRZ CZE Guandalini Racing Ducati 1098R10 13 71 Y.
KAGAYAMA JPN Suzuki Alstare BRUX GSX-R 1000 K911 12 91 L.
HASLAM GBR Stiggy Racing Honda CBR1000RR12 9 41 N.
HAGA JPN Ducati Xerox Team Ducati 1098R13 22 66 T.
SYKES GBR Yamaha WSB Yamaha YZF R114 17 36 G.
LAVILLA ESP Guandalini Racing Ducati 1098R15 21 11 T.
CORSER AUS BMW Motorrad Motorsport BMW S1000 RR16 19 57 L.
LANZI ITA DFX Corse Ducati 1098R17 23 98 J.
ZEMKE USA Stiggy Racing HondaCBR1000RR18 14 10 F.
NIETO ESP Suzuki Alstare BRUX GSX-R 1000 K919 18 25 D.
SALOM ESP Team Pedercini Kawasaki ZX 10R20 15 99 L.
SCASSA ITA Team Pedercini Kawasaki ZX 10R21 24 111 R.
XAUS ESP BMW Motorrad Motorsport BMW S1000 RR22 26 64 E.
NIGON FRA Yamaha France GMT 94 YZF R1Final Race 1 Results:1 19 B.
SPIES USA Yamaha WSB Yamaha YZF R12 7 C.
CHECA ESP HANNspree Ten Kate Honda CBR1000RR3 84 M.
FABRIZIO ITA Ducati Xerox Team Ducati 1098R4 9 R.
KIYONARI JPN Ten Kate Honda Racing Honda CBR1000RR5 65 J.
REA GBR HANNspree Ten Kate Honda CBR1000RR6 3 M.
BIAGGI ITA Aprilia Racing Aprilia RSV4 Factory7 2 J.
HACKING USA Kawasaki World Superbike ZX 10R8 96 J.
SMRZ CZE Guandalini Racing Ducati 1098R9 41 N.
HAGA JPN Ducati Xerox Team Ducati 1098R10 91 L.
HASLAM GBR Stiggy Racing Honda Honda CBR1000RR11 67 S.
BYRNE GBR Sterilgarda Ducati 1098R12 71 Y.
KAGAYAMA JPN Suzuki Alstare BRUX Suzuki GSX-R 1000 K913 66 T.
SYKES GBR Yamaha WSB Yamaha YZF R114 36 G.
LAVILLA ESP Guandalini Racing Ducati 1098R15 11 T.
CORSER AUS BMW Motorrad Motorsport BMW S1000 RR16 10 F.
NIETO ESP Suzuki Alstare BRUX Suzuki GSX-R 1000 K917 57 L.
LANZI ITA DFX Corse Ducati 1098R18 98 J.
ZEMKE USA Stiggy Racing Honda Honda CBR1000RR19 99 L.
SCASSA ITA Team Pedercini Kawasaki ZX 10R20 25 D.
SALOM ESP Team Pedercini Kawasaki ZX 10R21 111 R.
XAUS ESP BMW Motorrad MotorsportBMW S1000 RR22 64 E.
NIGON FRA Yamaha France GMT 94 YZF R1